And now, the trip on "youth18 ticket"with a single stroke of the brush goes finally last day.
※You can look at it slightly bigger when you click a photograph.
On Jan 16 saturday, I got up at 4:30, and went Nagano st. at 5:00. The thermometer on the buildind indicated at -3 degrees C.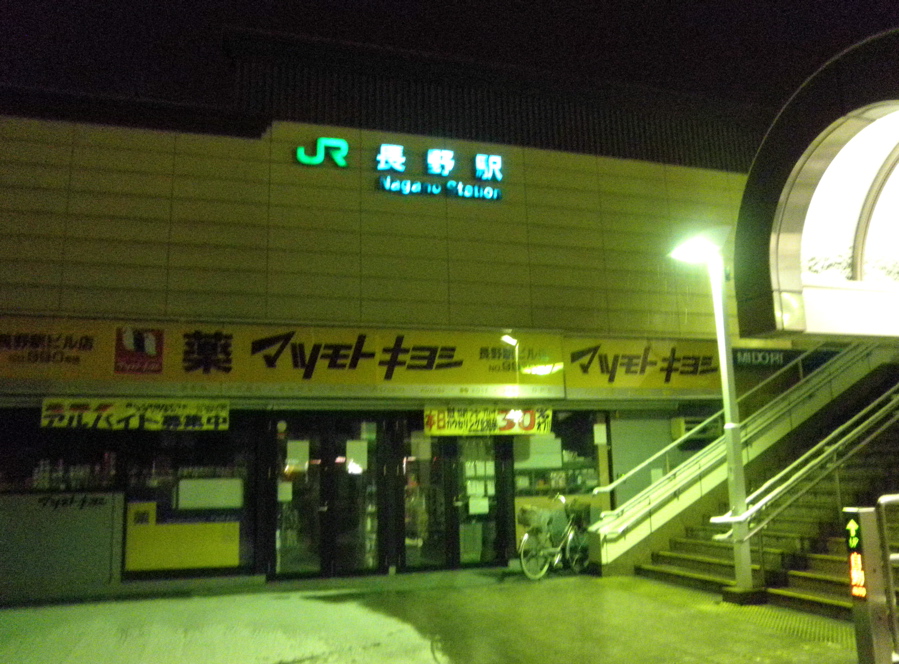 At 5:24 I took JR Shinonoi line and Shinano-tetsudo line to Komoro st. I arrived at 6:26.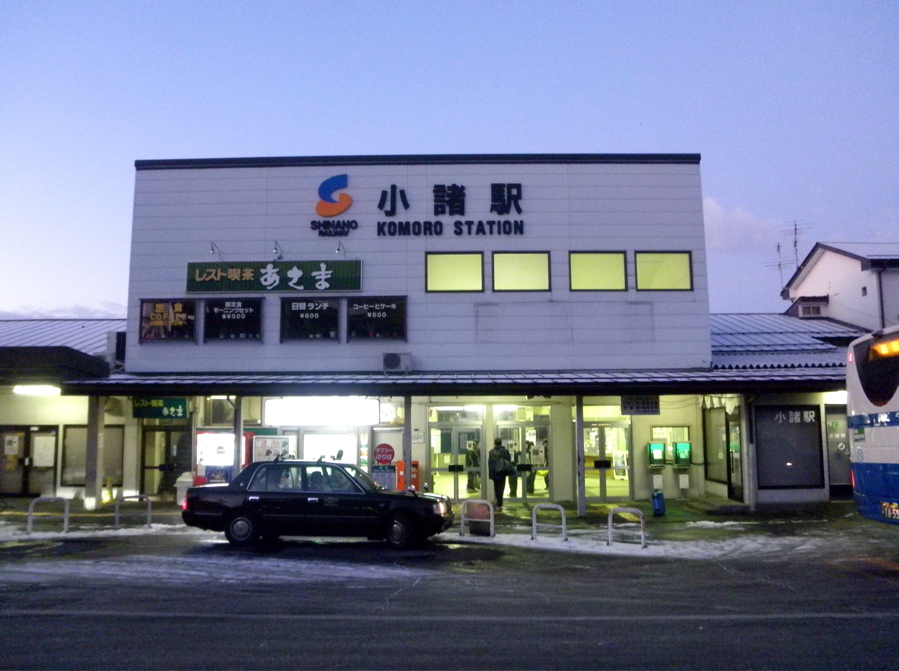 Then I change to JR Koumi line at 6:48, and went to Kobuchizawa st. This is KIHA 110 series dieselcar.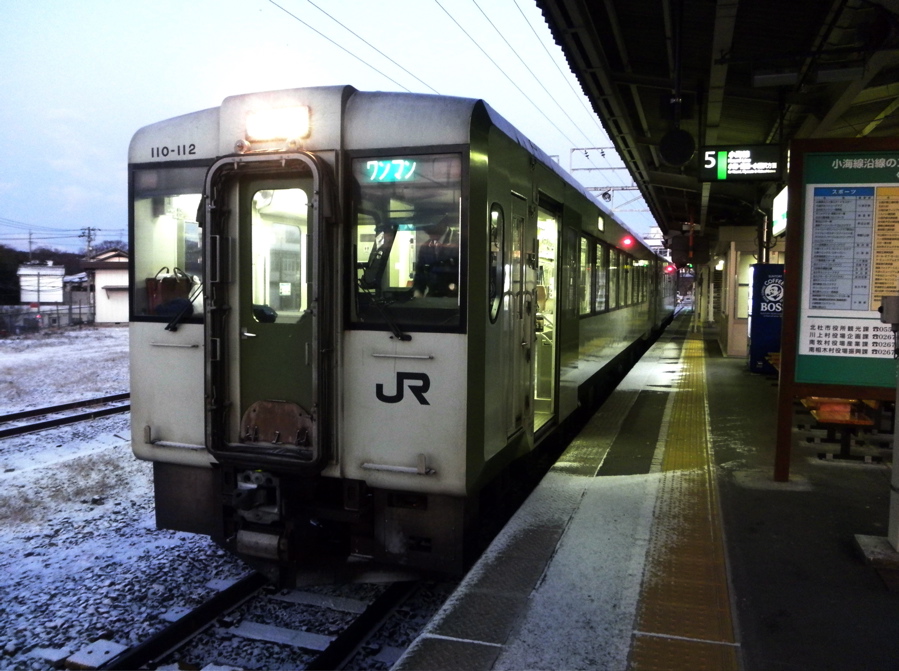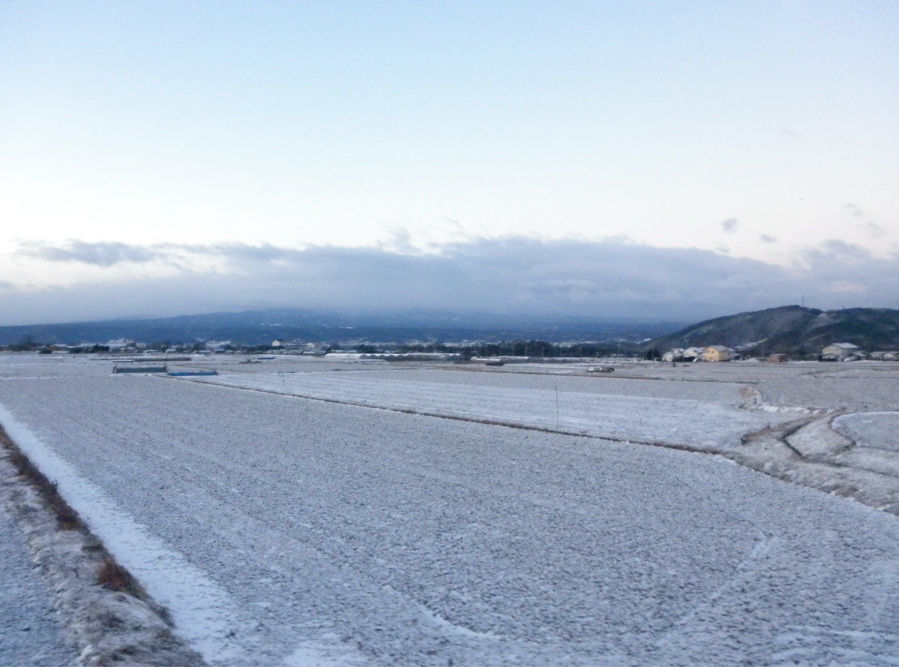 At Nakagome st, I saw KIHA E 200 !
The KIHA E200 is a single-car hybrid DMU operated by East Japan Railway Company (JR East) on the Koumi Line. Three cars were delivered in April 2007, and introduced on 31 July 2007.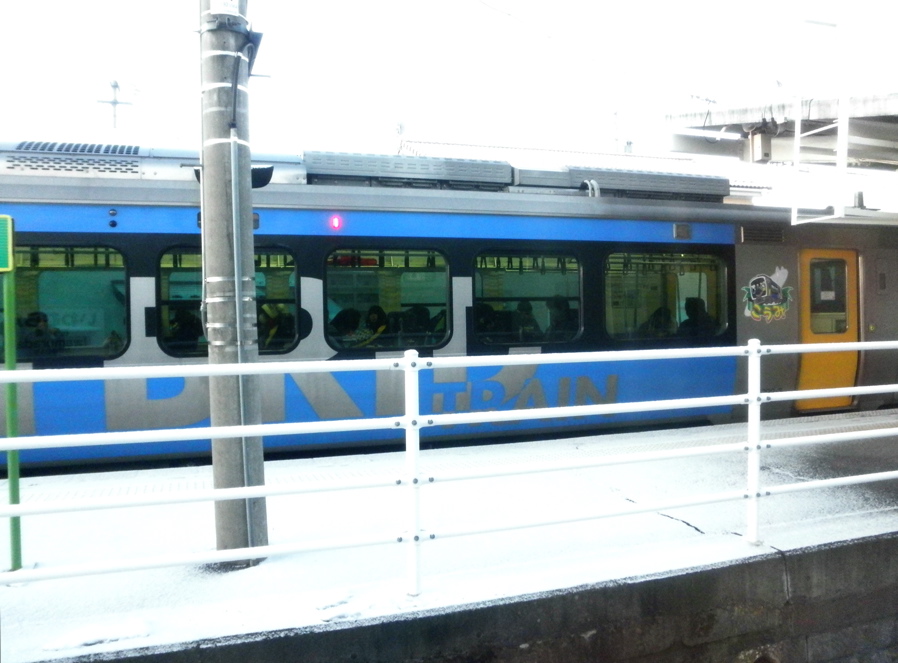 This scenery took from the same station.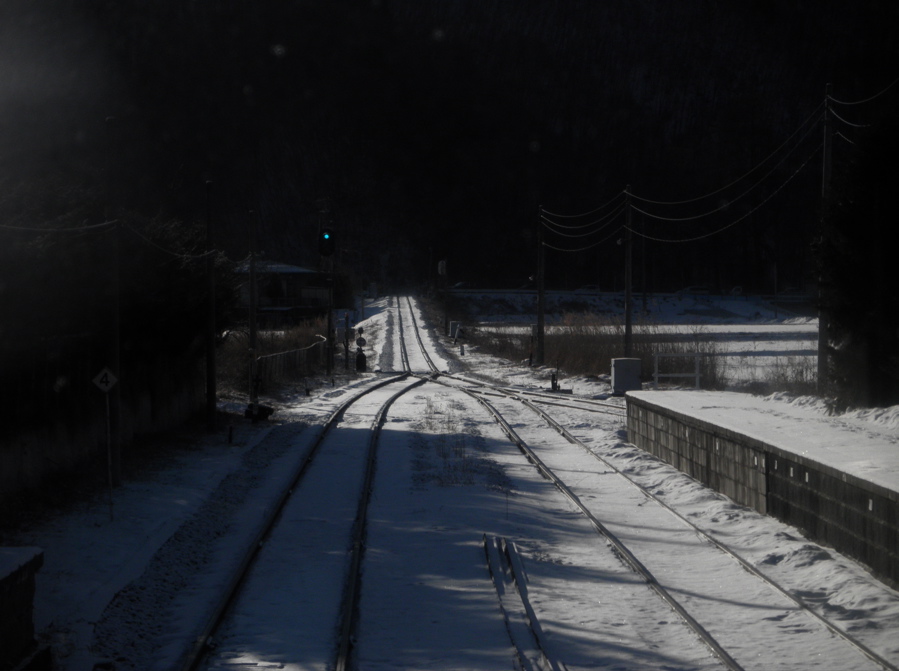 And Saku-Hirose st.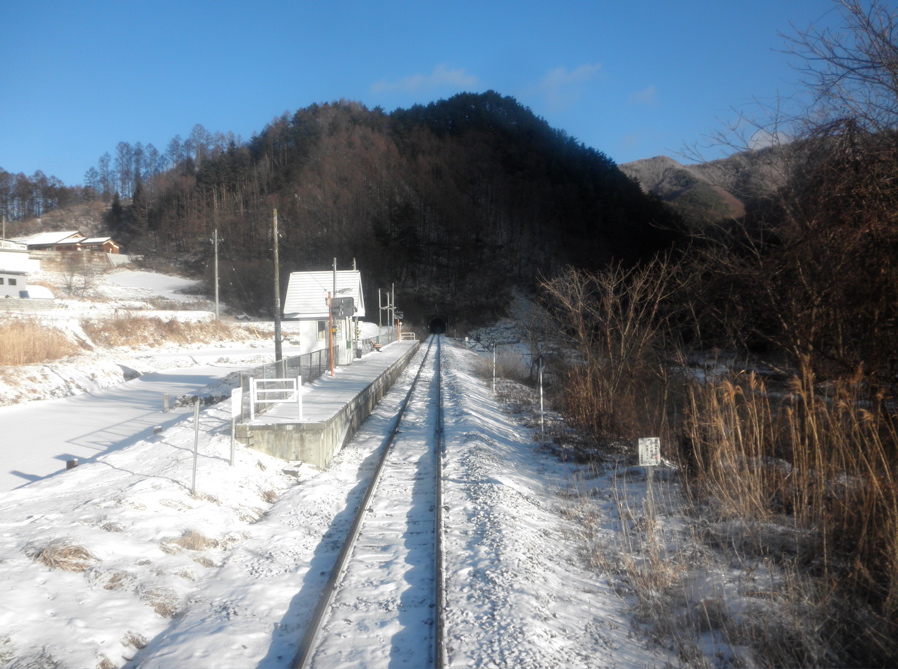 At Shinanokawakami st.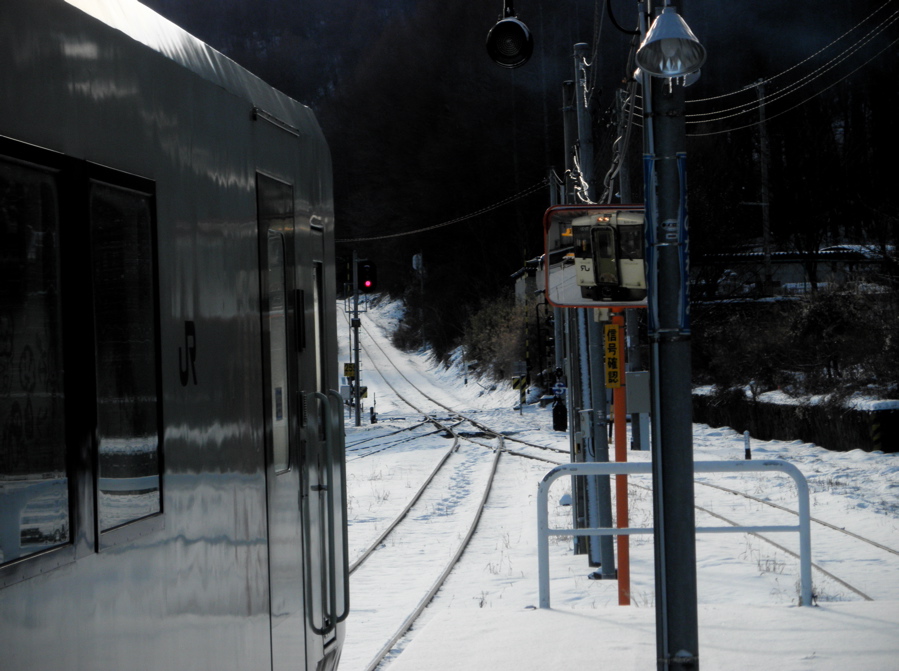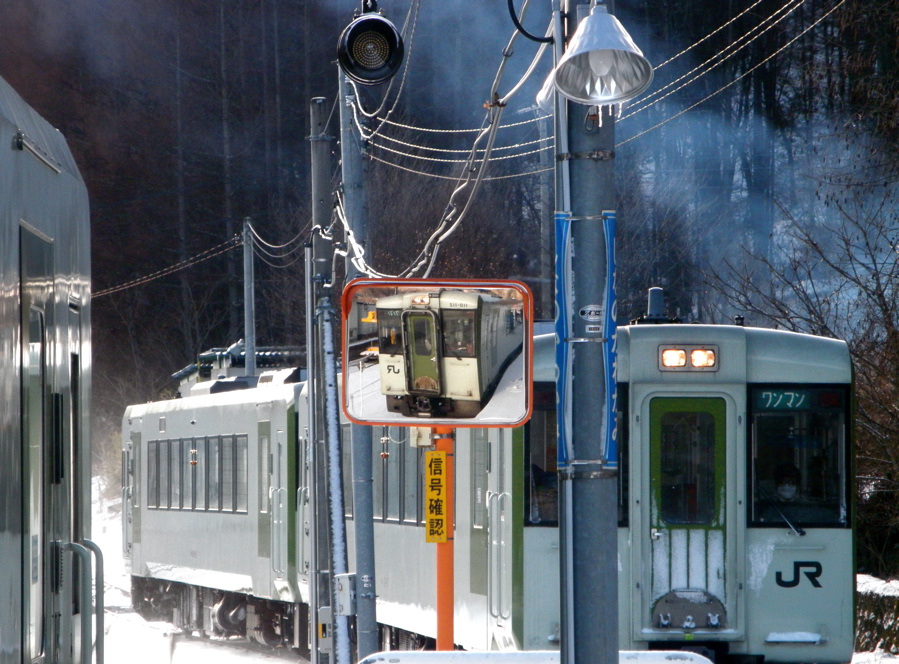 The train went up to Nobeyama st, blowing up the snow.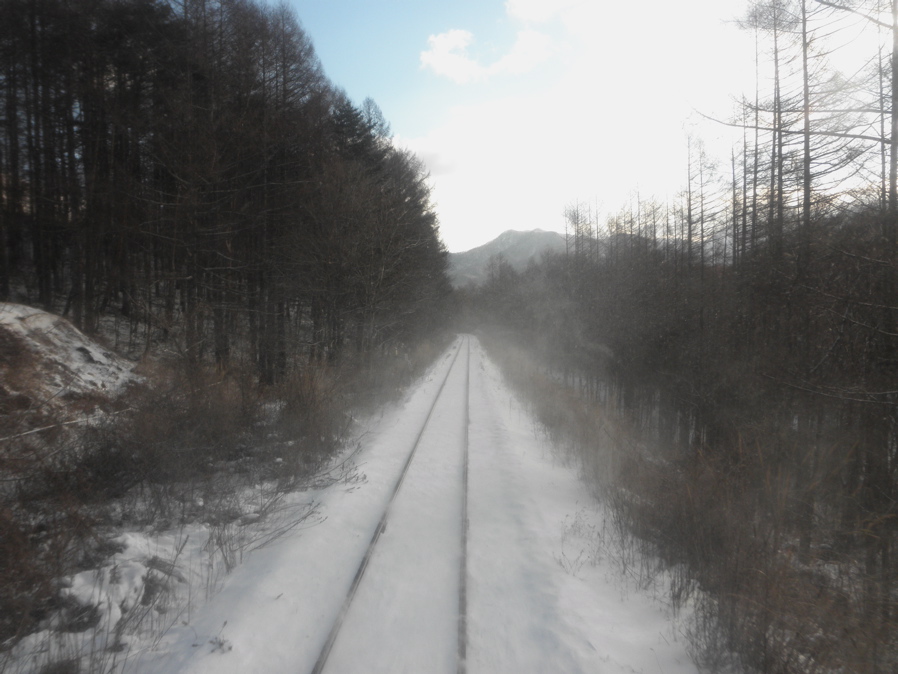 There's a sighboard which indicates Nobeyama st. is the highest station in JR at a height of 1,375m above sea level.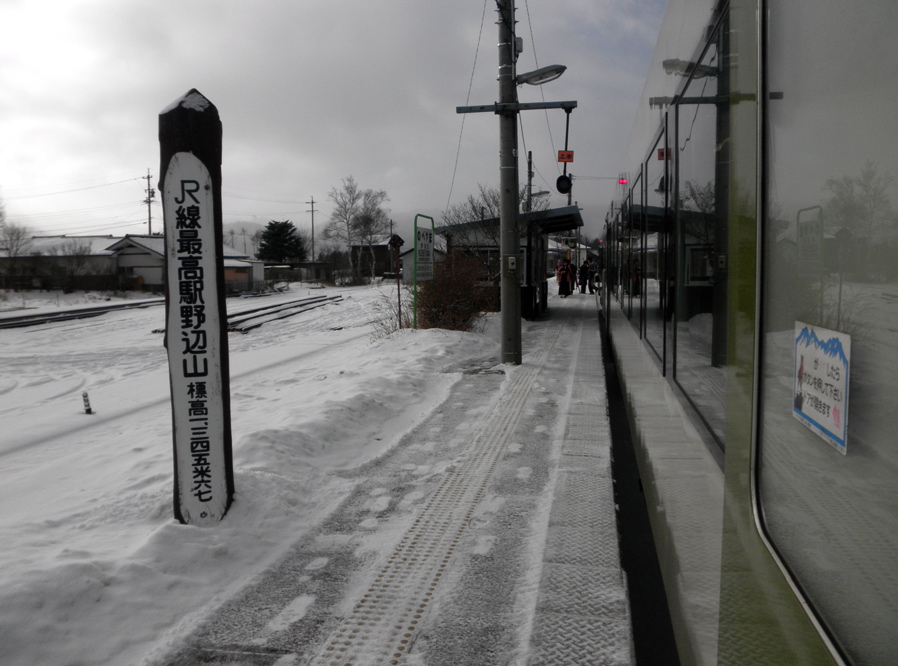 And I took the sign of highest point in JR's track which indicates 1,375m.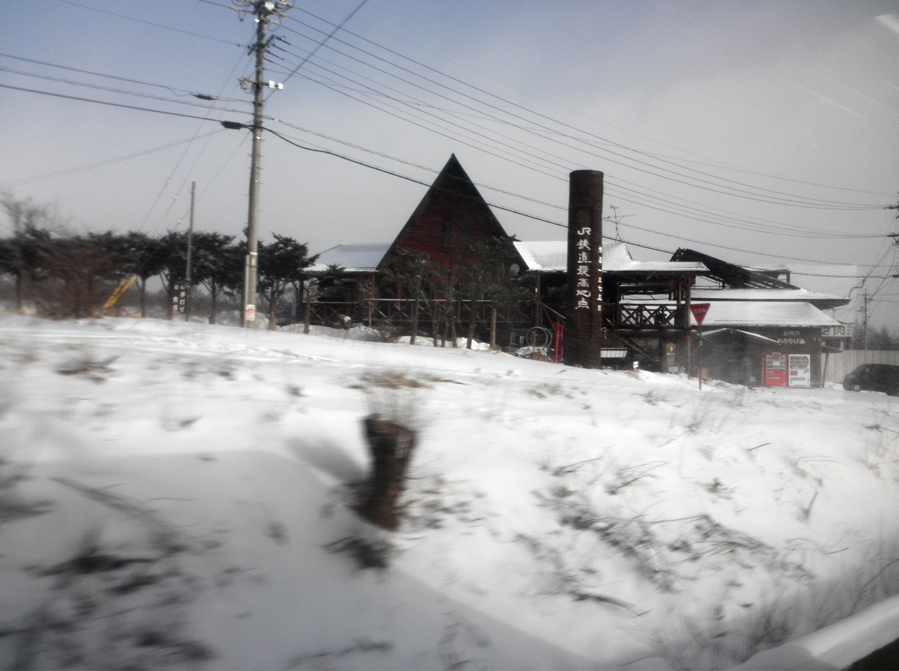 The Koumi line train went down to Kobuchizawa st.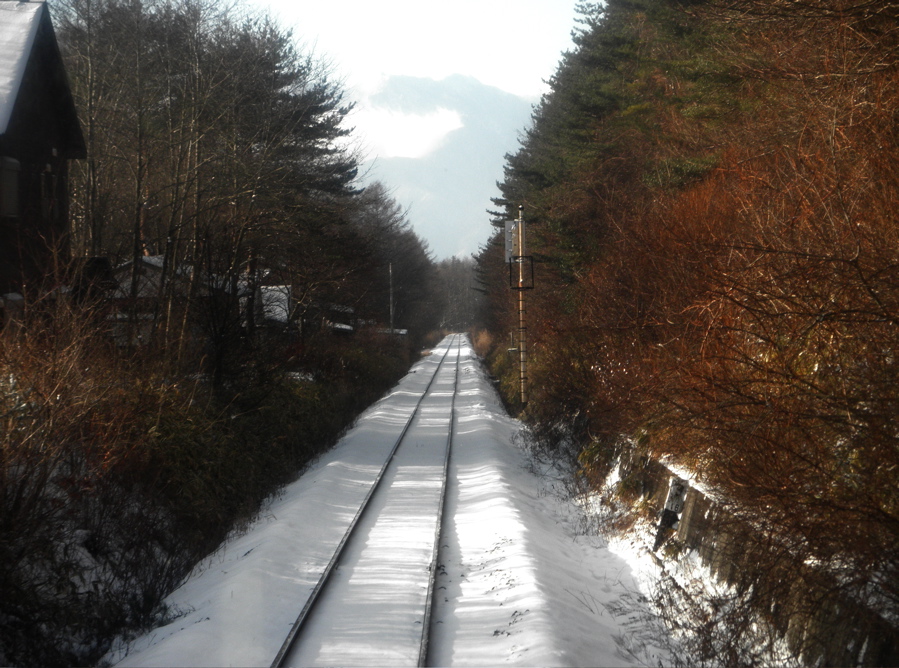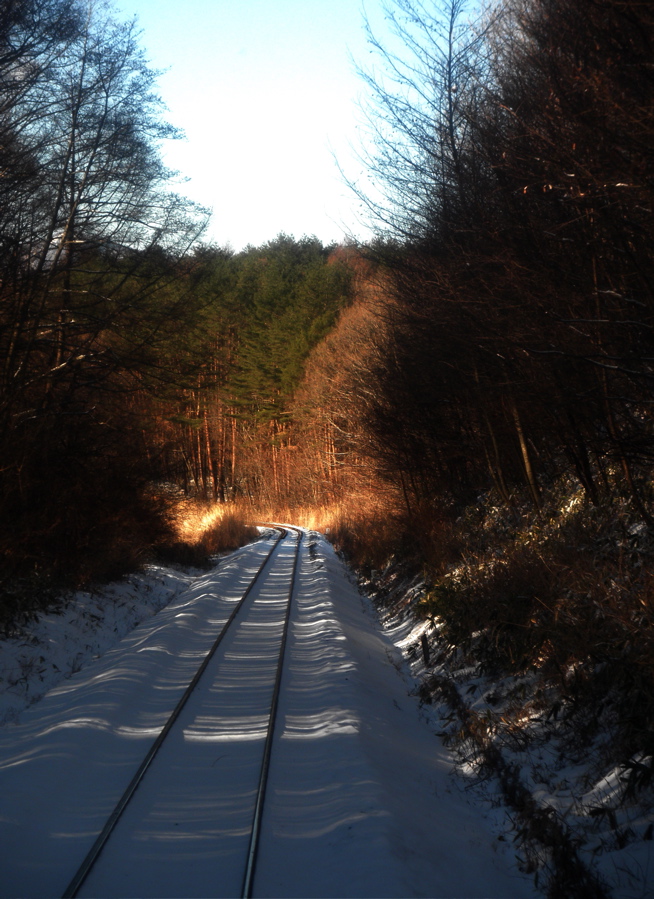 I saw the train of JR Cyuo line when I approached Kobuchizawa st the view spread out.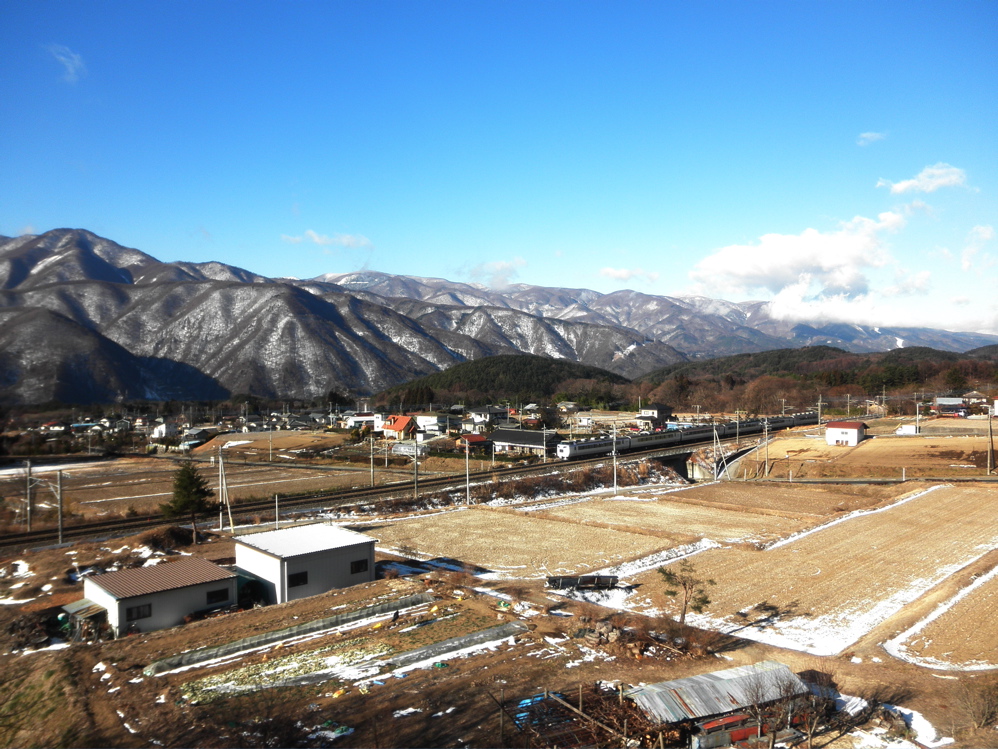 I arrived Kobuchizawa st. at 9:11 taking 143 minutes after Komoro st.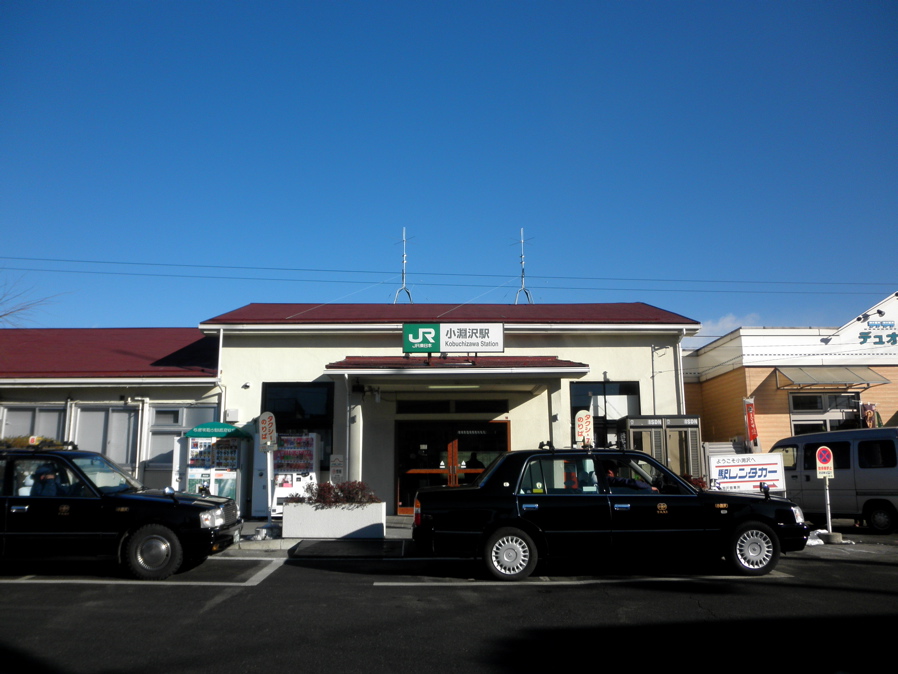 In front of the station there's a sign of the point's at a height of 881m above sea level. So I went down 494m from Nobeyama area.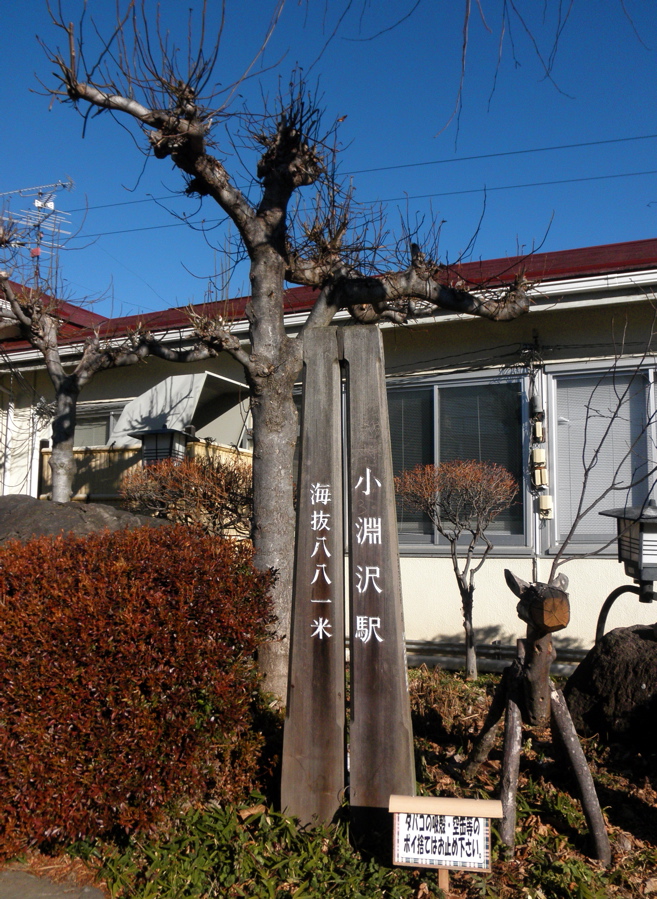 On the plathome of JR Cyuo line, I took a picture of the JR Koumi line train. At 10:06 I departed to Koufu st. and arrived at 10:45.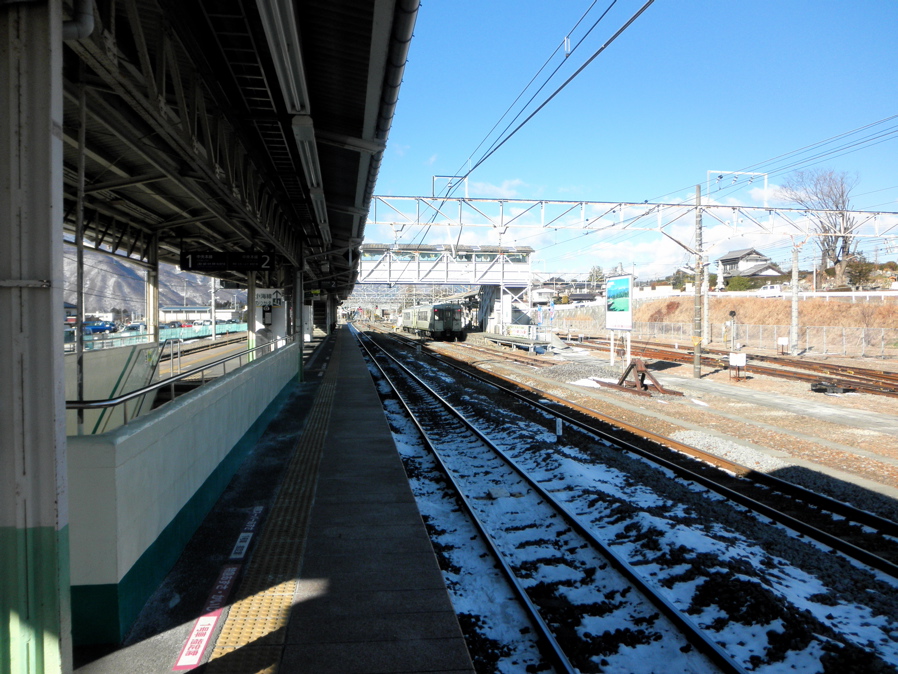 Here! My favorite electric locomotive EF64.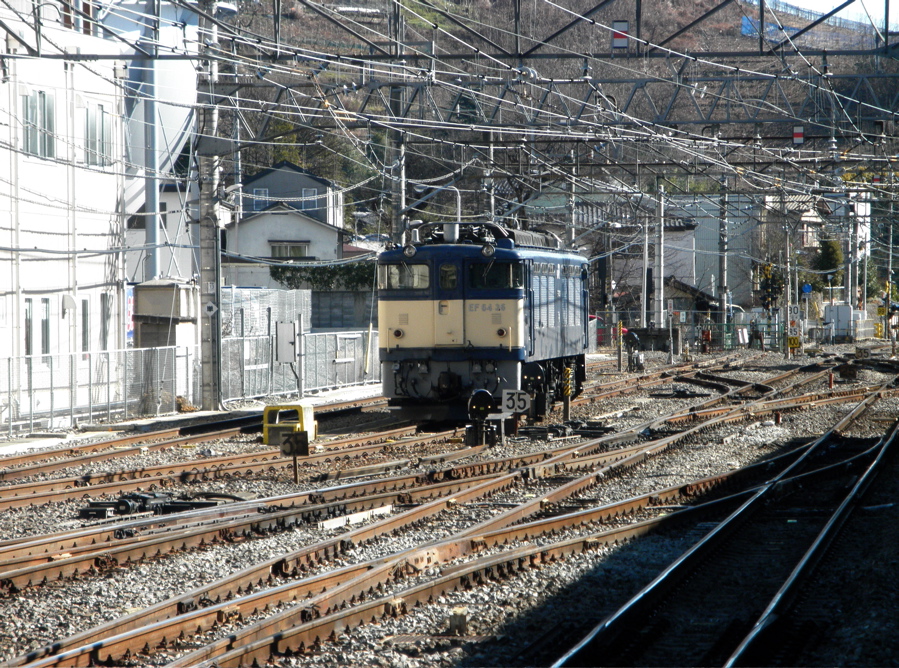 In the other side, there's the Maizuru castle park which I ever strolled in.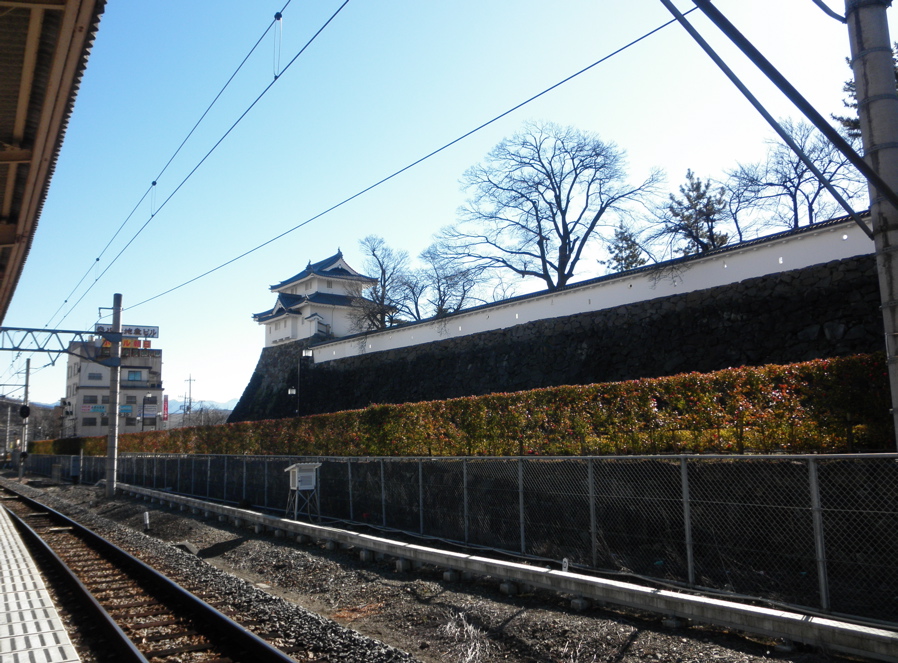 A freight train passed by.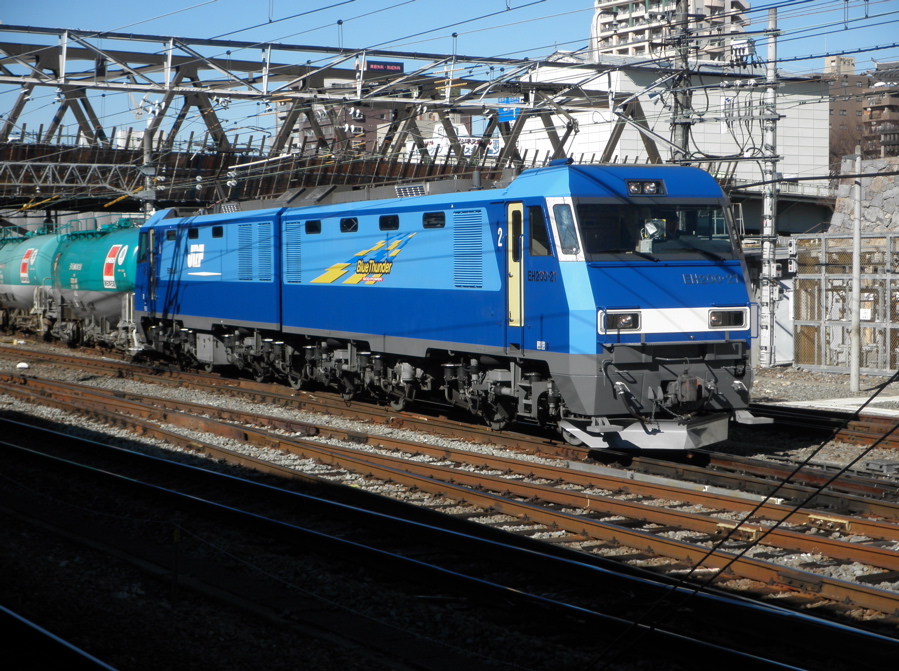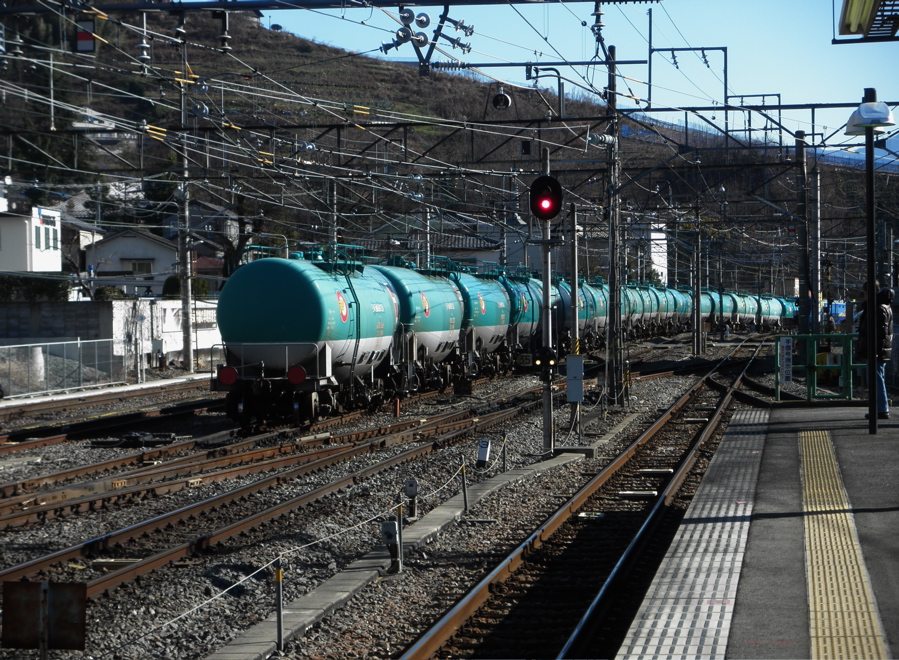 As usual I took my photo in reflection of mirror. ! On my behind some big person ?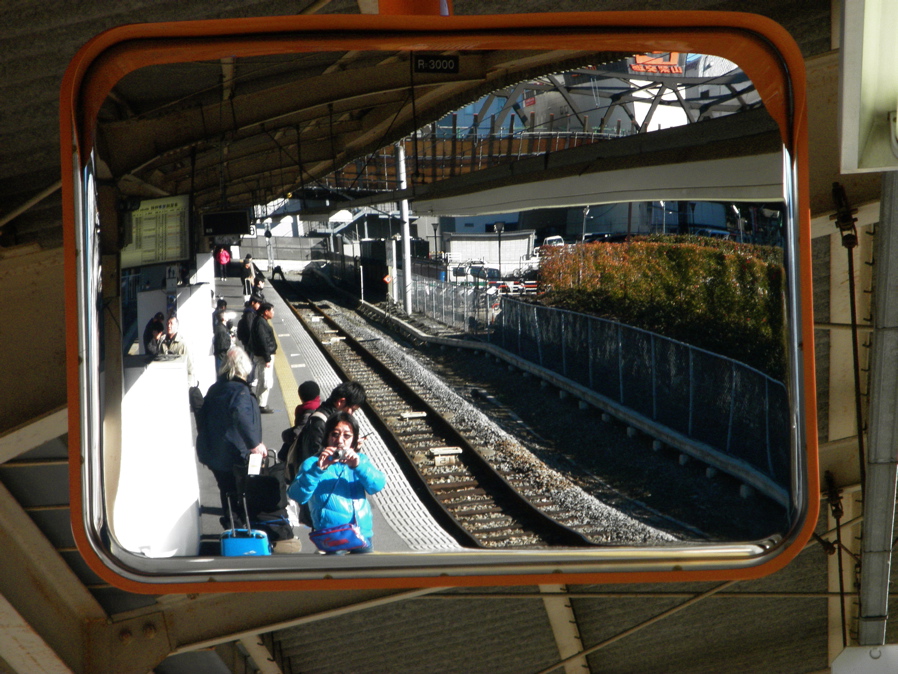 The train is 313 series JR Tokai original electric car.As for the body section, it was decided JR Minobu Line that was the smallest car-gauge in the company in a standard.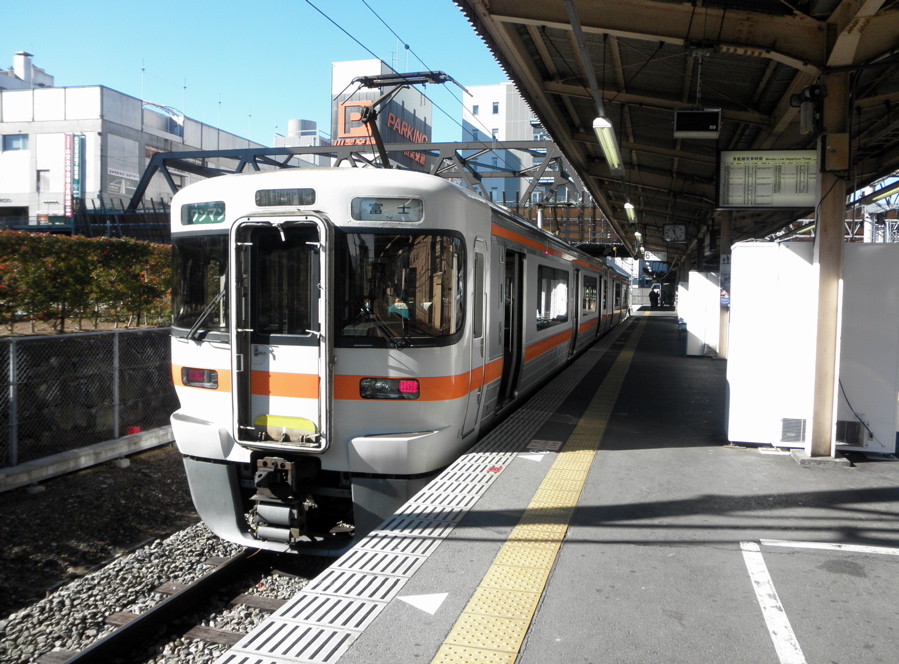 From the car window of JR Minobu line, I found a strange station ! It's Ichikawa-Dimon st. not chinese one !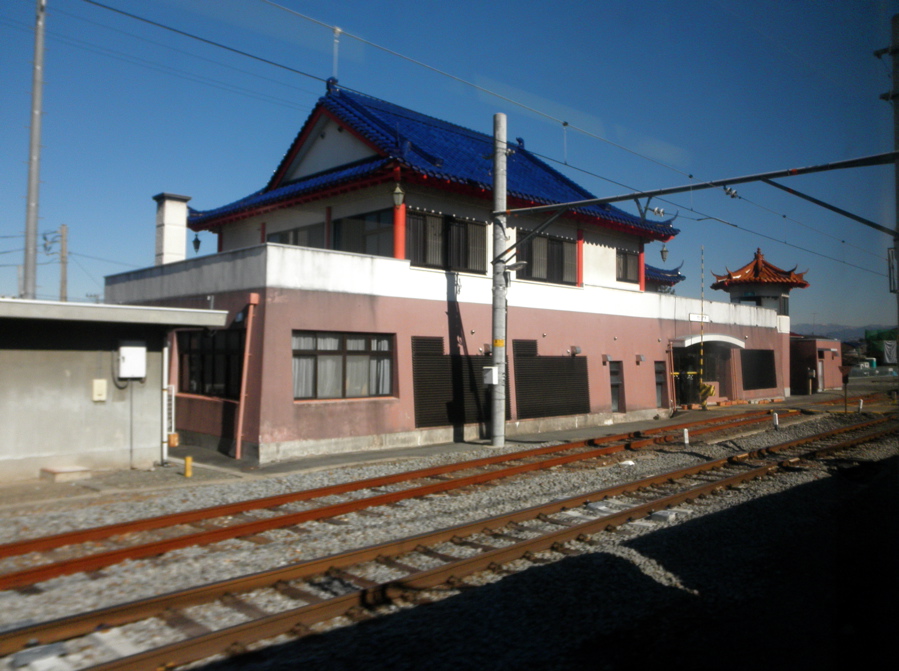 The snow completely disappeared in this area.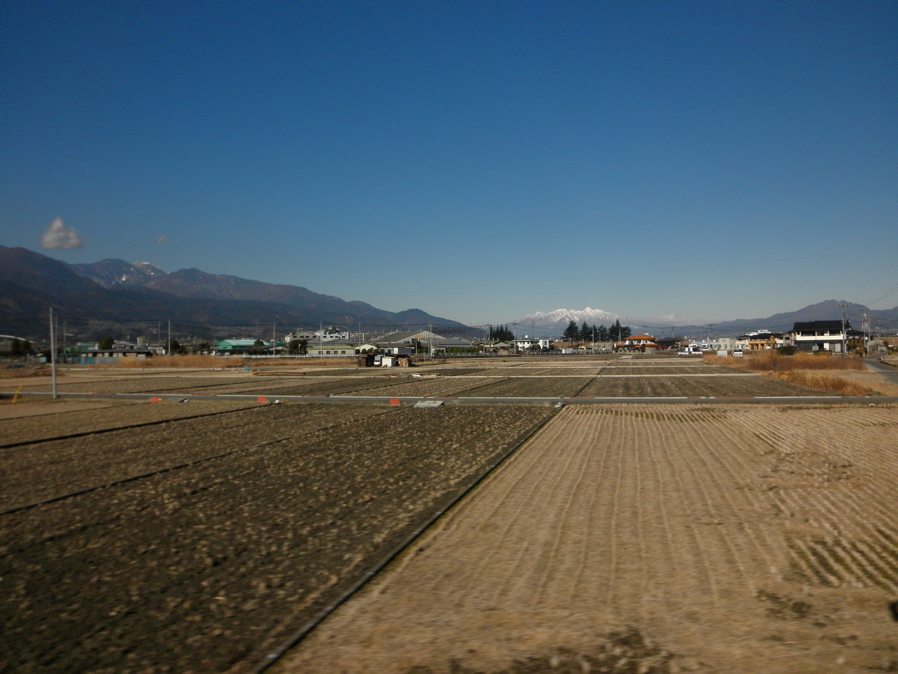 Wah! You can see the head of Mount Fuji !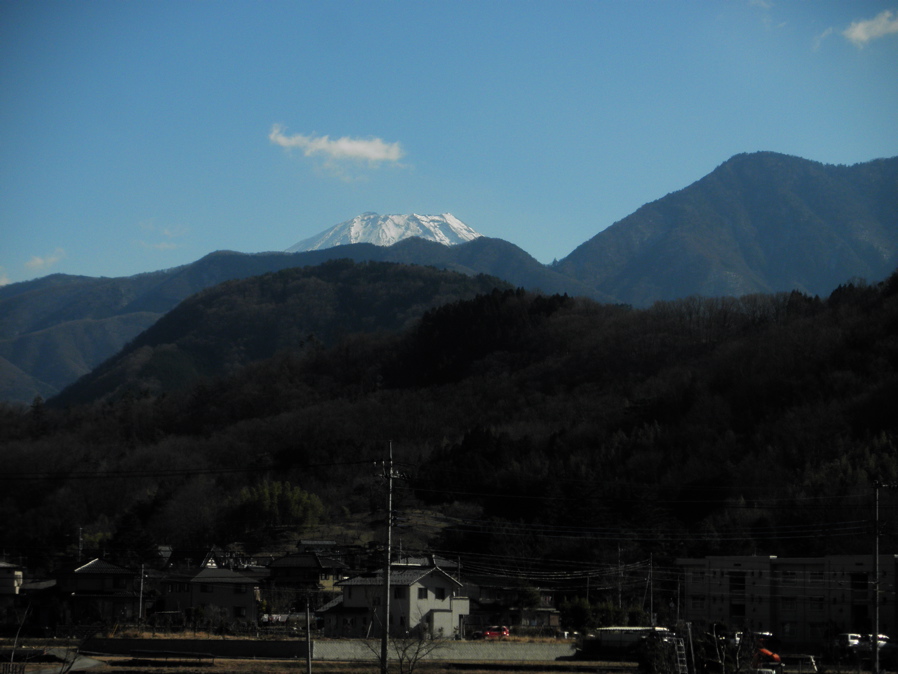 JR Minobu line went along the Fuji river on the east side. At 13:39 I arrived at Fuji st. and had to change to JR Tokaido line in 3 minutes.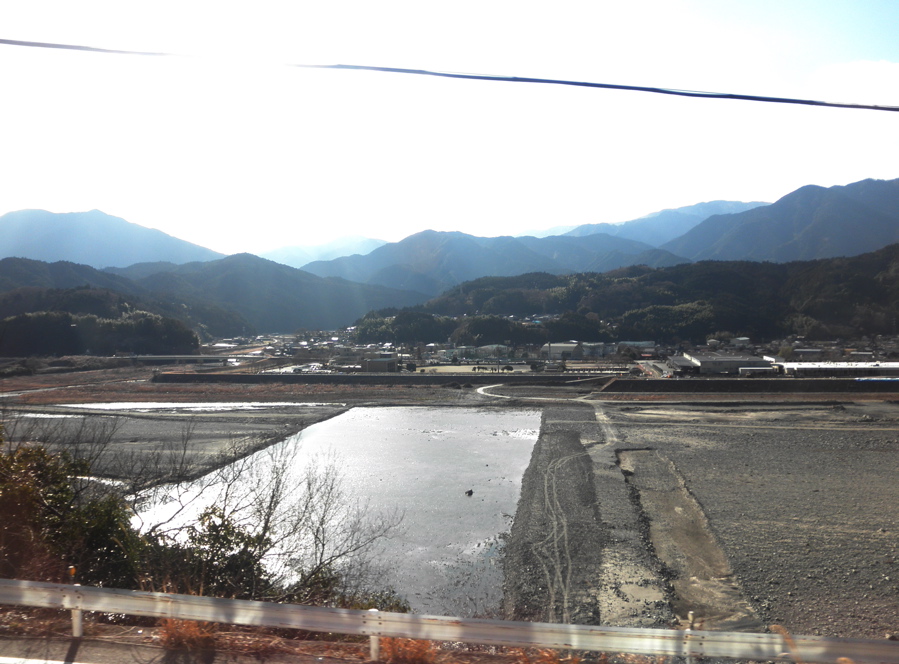 OK I went on the JR Tokaido line. He is Mr.Weber who requested me to write this blog in English !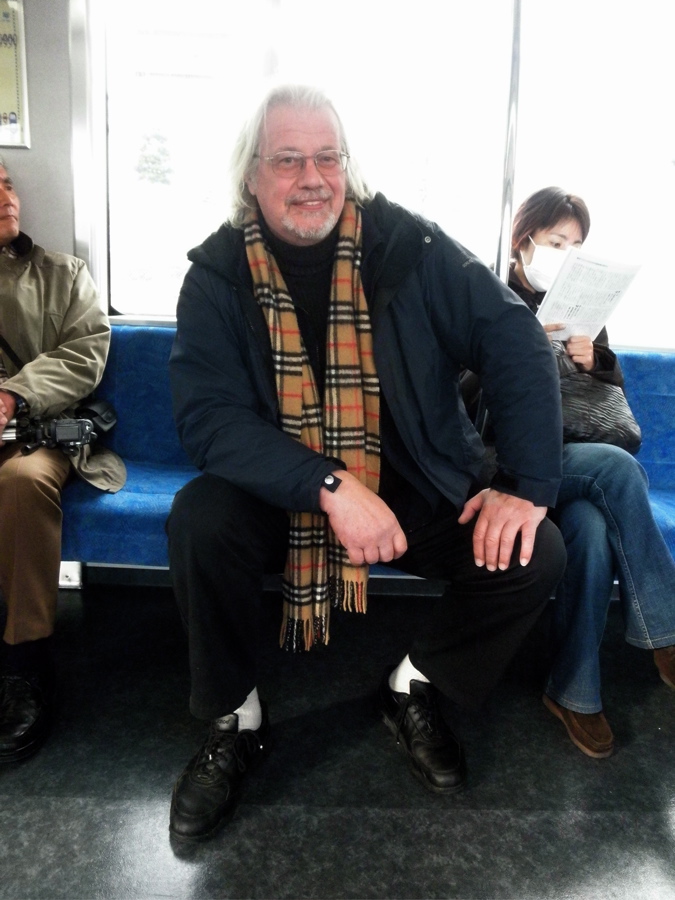 And he took my portrait. I hope he could take my blue shoes photo !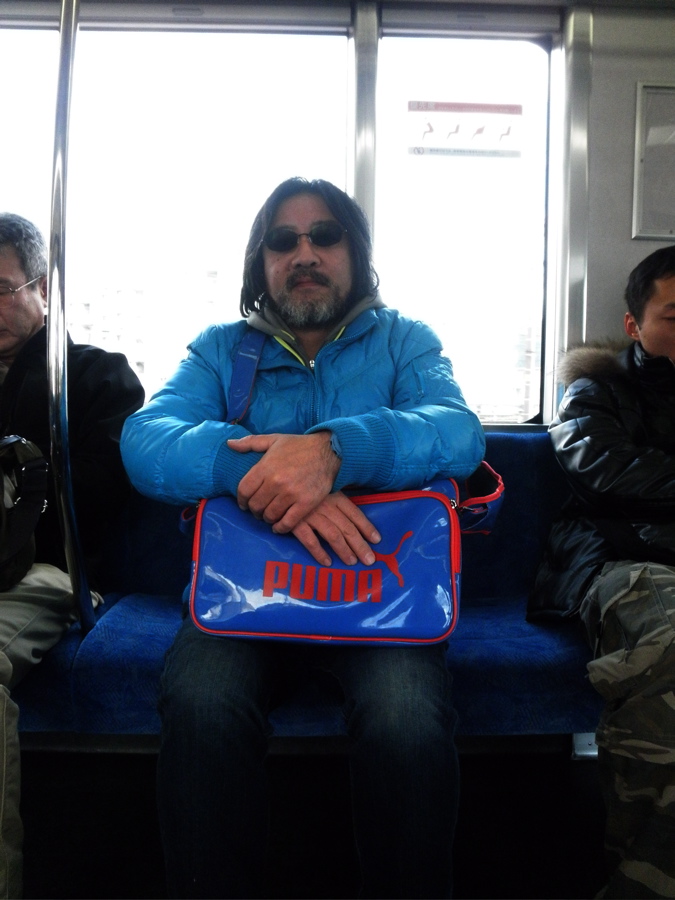 We changed to JR Gotenba line. And he got off at Gotenba st. where he can take one of the most beautiful photos of Mt.Fuji he said to me. But it was coming out black cloud.
JR Gotemba Line was a main route of the Tokaido line till Tanna tunnel was inaugurated in 1934. My favorite writer Hyakken Uchida(1989-1971) wrote, the train went up and down the steep slope of Gotemba line at time when he commuted with Okayama of the home town for his school days(Of course before 1934). Gotemba Line was repaired in 1944 by a single line. However, the trace of the double track times is seen.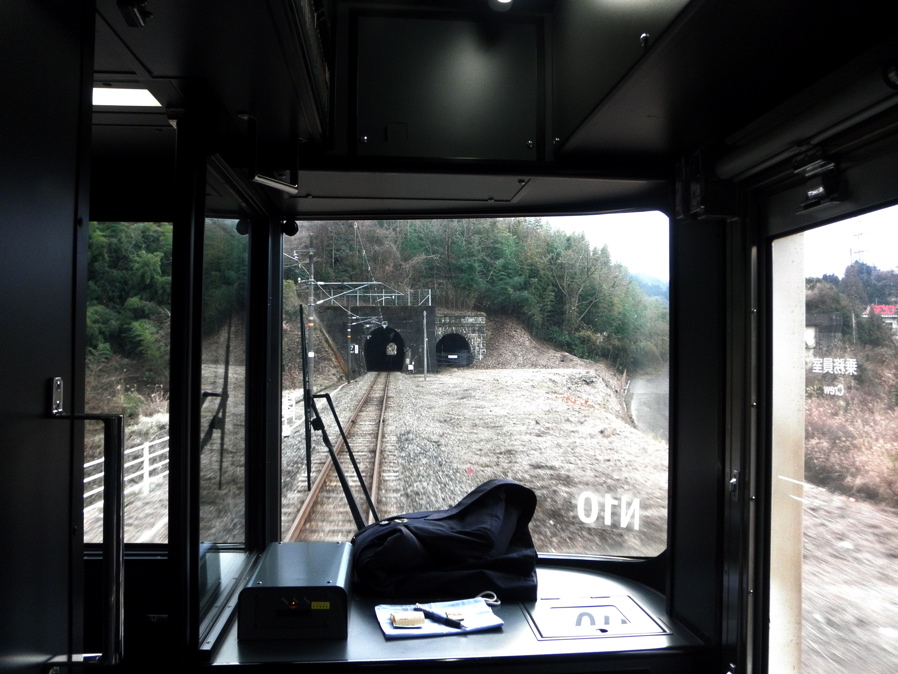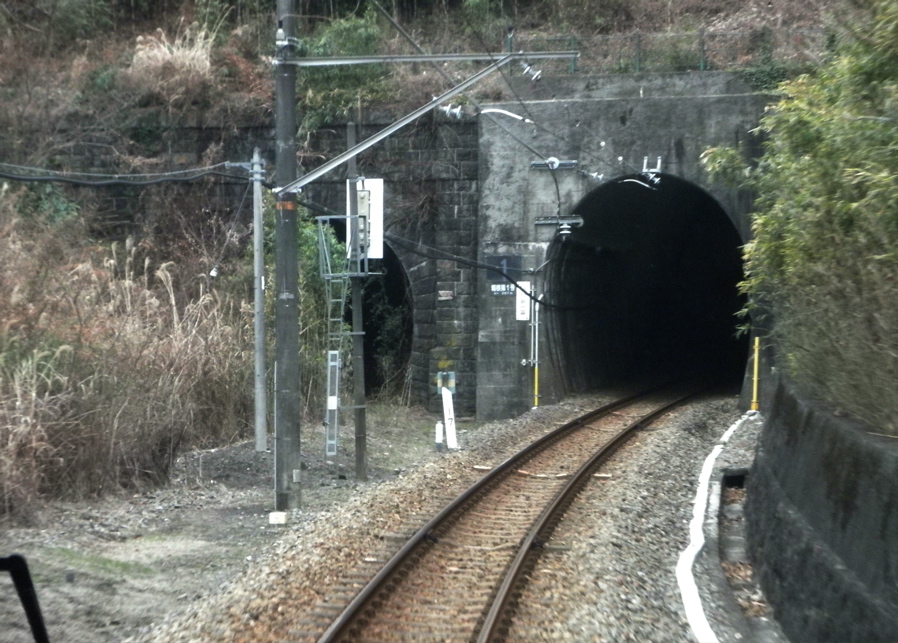 With anything ! The advertising agency of Central Japan Railway(JR Tokai) appealed for an effect of the inside of car advertising.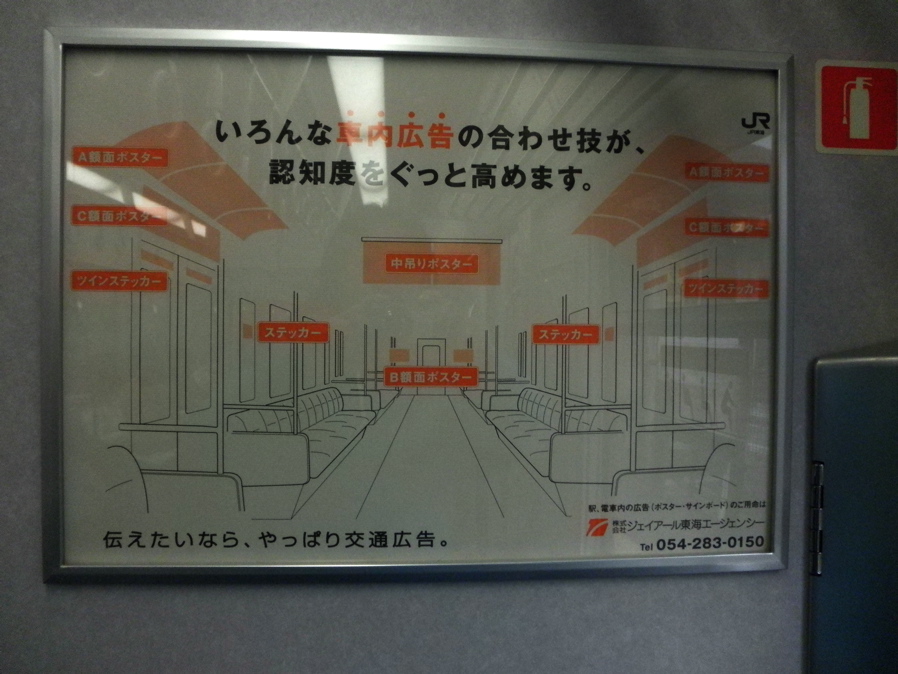 I arrived at Kozu Station at 16:03. I was very hungry, because I ate tachigui-soba at Kobuchizawa st. at about 10:00. I ate too late lunch(or too early supper) in the dining room of the station square. And then I went to the beach near to the station. I often came to this beach to swim by a motorcycle for my school days. But it is already before over 30 years.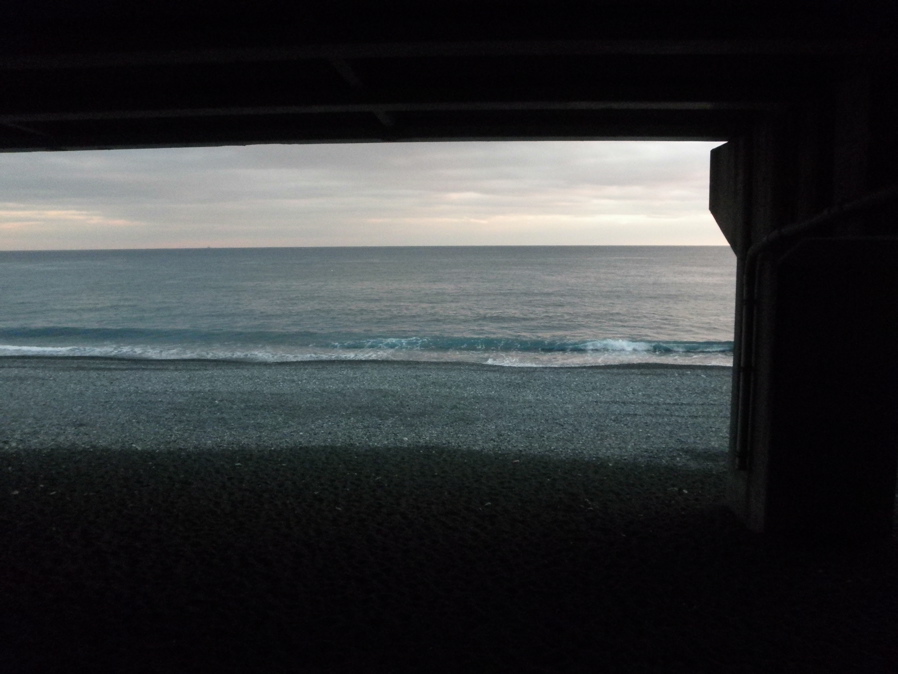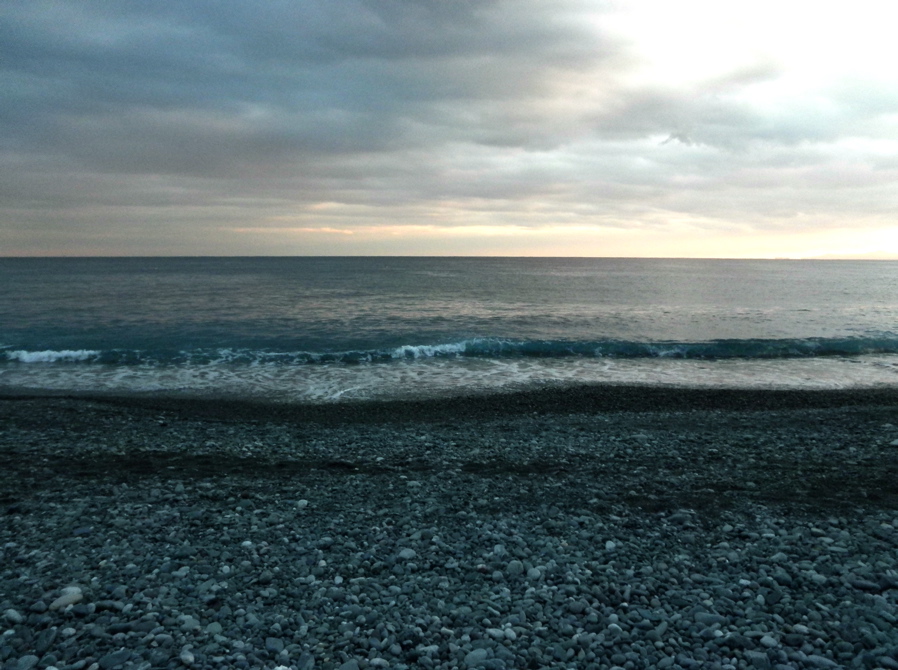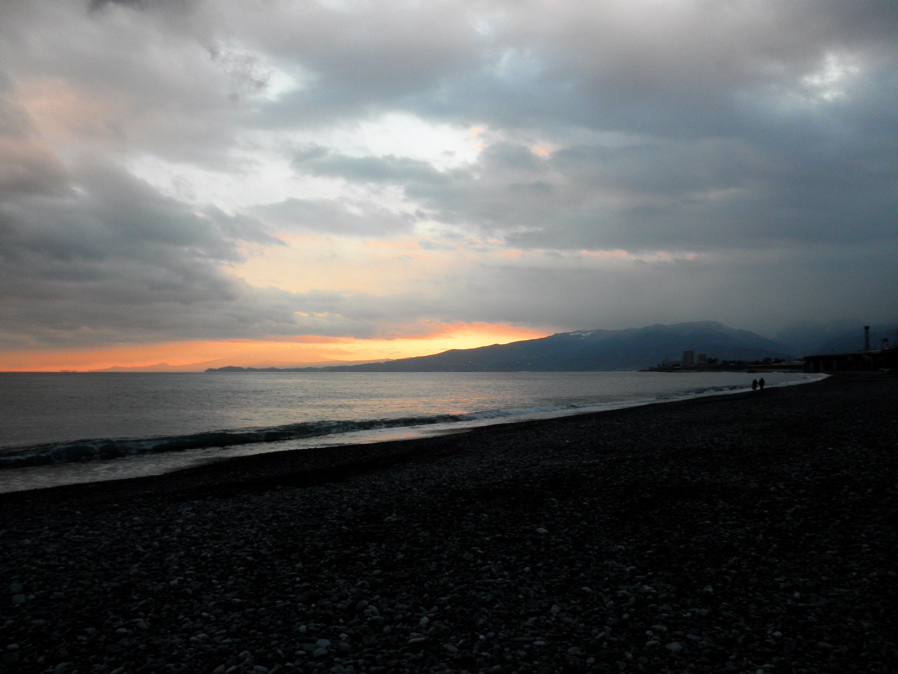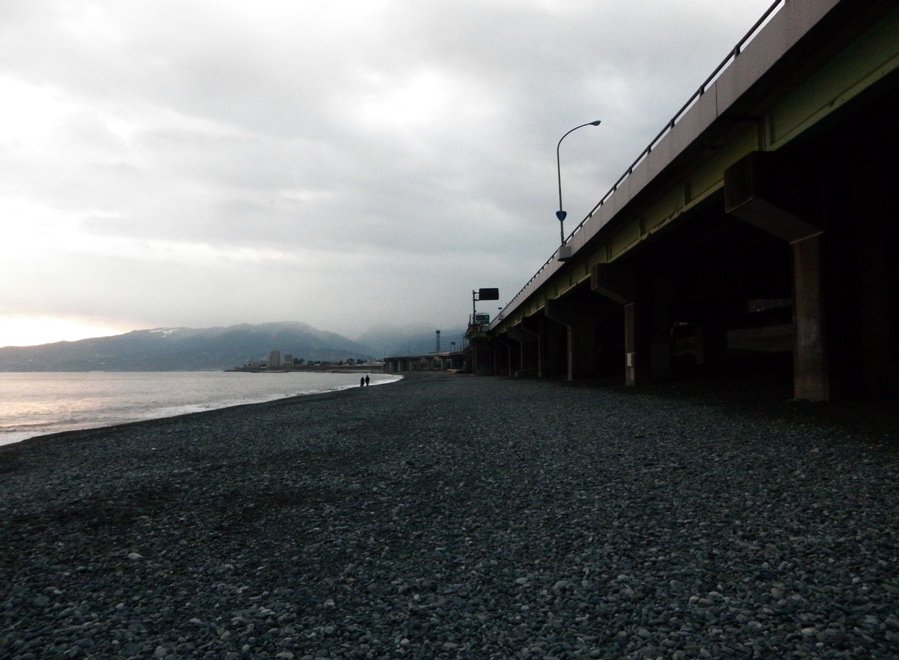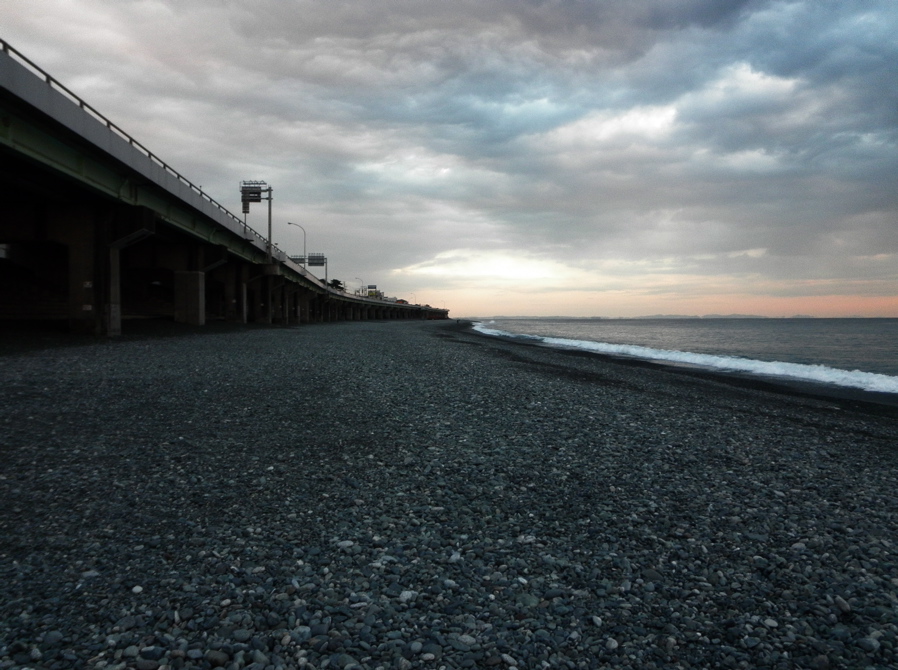 A day went down when I stood still in the beach. Then I went to Chigasaki st. in JR Tokaido line of departure from Kouzu st. about 17:30. And I change to JR Sagami line to Hashimoto st. It took 68minutes to arrive at Hashimoto st. And I went in JR Yokohama line to Hachioji st by only 8 minutes. My hometown Musashikoganei is immediate from Hachioji.
That's all of Trip 5 days Jan.12-16/2010 by "youth18 ticket"with a single stroke of the brush.
I plan next trip of "youth18 ticket"with a single stroke of the brush in march !
乗車距離〈時間〉
・信越本線 長野 - 篠ノ井 9.3km 〈12分〉
・しなの鉄道 篠ノ井 - 小諸 43.1km 〈50分〉
・
小海線 小諸 - 小淵沢 78.9km 〈144分〉
・中央本線 小淵沢 - 甲府 39.6km 〈38分〉
・身延線 甲府 - 富士 88.4km 〈170分〉
・東海道線 富士 - 沼津 20.0km 〈20分〉
・御殿場線 沼津 - 国府津 60.2km 〈95分〉
・東海道線 国府津 - 茅ヶ崎 19.1km 〈18分〉
・相模線 茅ヶ崎 - 橋本 33.3km 〈58分〉
・横浜線 橋本 - 八王子 8.8km 〈12分〉
・中央線 八王子 - 武蔵小金井 18.3km 〈24分〉
小計 419.0km 
うち非電化 78.9km
 10時間41分 
うち非電化 2時間24分
今回の旅 2046.6km 
うち非電化 658.9km
 乗車時間 41時間54分 
うち非電化 16時間2分